The Blaze 'Hot-Ticket' Method!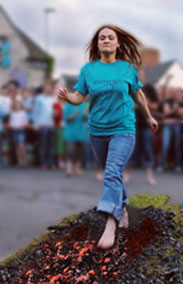 The good news is that we host our own events here in Nottingham at regular intervals which you can send your volunteers to at absolutely no cost to you whatsoever!
All you have to do is equip your prospective volunteers with your sponsorship forms and Firewalkers fundraising information pack (we will supply a master copy of this to you for free so you can distribute it to your volunteers), as you would with any other sponsored event and provide them with our phone number.
We will ask them for a deposit of £50 to cover the cost of their place on the event and we will then send them our 'B.L.A.Z.E Hot Ticket' which allows them to attend any of the regular events which we host ourselves. Mostly, these will be in Nottingham but in some circumstances it may even be in your volunteers home town, should we be hosting an event there (but this is subject to approval of the local hosting charity of course so can not be guaranteed) or when demand in a specific area dictates it.
(Our events in Nottingham are always heavily subscribed so we will ask them to register their interest with their specific date at least twelve weeks before so we can assure them of a place.)
We have several Hot Ticket Events in 2009.
Please call for details on one of the following:
07712048042
0771 2048 042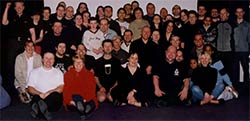 Click Here To Learn More About The Hot Ticket Gift
The ticket is valid for twelve months from its date of activation and we will liaise with you when your volunteer completes the event so you know to be expecting their donation to your cause!
The Three Steps To Success
To register your charity or worthy cause onto our 'Hot Ticket' promotion.
Firstly, Call us on 01159 608208 to add you to our list of fundraising partners by giving us your charity registration number and details. That way, when someone contacts us and registers their intention to fund raise on your behalf, we can inform you immediately.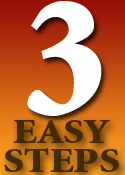 Secondly, simply add a link from your website to our website at www.blazefirewalking.com along with some information to whet your volunteers appetites for fire walking with B.L.A.Z.E as an exciting fundraising tool (we can provide this for you on request free of charge) and add fire walking as an option to any information you pass out to prospective volunteers.
Thirdly, sit back secure in the knowledge that you have just added another valuable stream of income to the coffers of your worthy cause and you are now enjoying the benefits of having the hardest working fire walking team on the planet on your team.
Its as simple as that!
And it gets even better! - If you REALLY want to accelerate the fund raising process even further, you can buy a book of ten 'Hot tickets' from Blaze at £500. Then you can set your own minimum sponsorship figure and request a cheque for that figure (£100 - £150 is a fair target) BEFORE you release their ticket so they can book their place on our next event. That way, there is no waiting for the funds to come in to you and the onus is on the individual to collect the pledged funds in!
(Disclaimer: Blaze has nothing to do with the collection, collation or disbursement of the volunteers funds raised on your behalf. Any income over your set targets raised are of course the responsibility of the charity to monitor. That responsibility rests squarely between the volunteer and the charity.)