Join the Blaze Firewalking team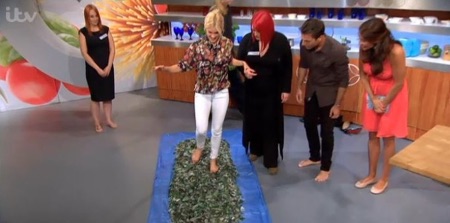 If you're interested in helping out as part of The Blaze Team, we are always on the look-out for great people to join our event teams.
Event teams - main team is based in Nottingham with peripheral teams located throughout the UK.
Past experience of firewalking and glasswalking is not an essential requirement; however the team roles do carry a high level of responsibility. Consequently training will be provided, but the Blaze Team suits outgoing professional people.
All team are responsible for setting up and running our events, checking equipment and ensuring the events run smoothly to deliver a safe and positive experience for clients. The Blaze code of safe practice is of upmost importance, you will be responsible for upholding Blaze's excellent safety record, as well as creating a fun but yet highly professional environment.
This is a lifestyle, with nights out, weekends away and plenty of opportunity to learn and firewalk in return for your hard work. With the right people on board, the Blaze Team is extremely good fun and can be very rewarding work. The current team are all hard working, responsible people who have a 'get the job done' attitude, but they know how to have fun and interact with people. You will need to have a strong personality, be able to communicate with the general public, be able handle long hours, responsibility and at the same time be willing to create a fun environment and keep others motivated. Unfortunately this is NOT permanent full time work, nor is it 9 to 5. It consists mainly of ad hoc days, working indoors and outdoors, working with people and it does involve manual work, (packing and unpacking equipment, setting sites up etc).
Everyone rolls up their sleeves and mucks in, its muddy and smelly and we love it!
Being a part of the Blaze Team is a lifestyle with nights out, long hours sitting in a van on the motorway, week days and weekends away.
We are always looking for adventurous people ready to become part of a great safety driven team. Get in touch! Glory hounds are not welcome.
A driving licence and your own transport can be really helpful but not essential so let us know if you have them.
Event Management Students - this role is great for Event Management students looking for experience in events, so if you are looking for an Event Management experience, this could be for you.
Email: [email protected] with your name, phone number, a brief description of yourself (please, please, please use your own words, no copying and pasting meaningless CV blurb and no text speak) Include your favourite quote and a photograph that best describes your personality.